ENTERPRISE SOFTWARE SOLUTIONS SUPPORT GREATER INTERACTIVITY AND GREATLY IMPROVED USABILITY THROUGH TECHNOLOGIES
Quite often, an off the shelf product does not fulfil an orgnisation's requirements. This is when a custom application is the only viable method of solving a business problem.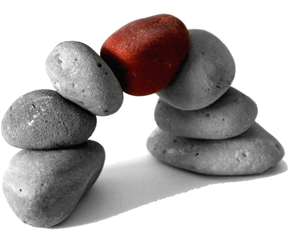 When packaged software and solutions do not suit your requirements, Web.Com(India) can custom-build to your specifications in an efficient and cost effective manner.
We specialize in developing enterprise software solutions custom made to suit your specific need. Since every organisation has unique requirements, we invest a considerable amount of time trying to learn what the organisation's needs are so that we can propose unique and innovative options for our clients.
Over the years, we have developed enterprise software applications across a cross section of business areas addressing real business situations by strategically planning and combining domain expertise with advanced technology. This is turn reduces development cycle time, streamlines processes, increases operational efficiencies and minimizes cost to generate a better and faster ROI.
Our versatility with the usage of various development platforms gives us the edge over our competitors. Technologies and platforms we have the expertise in include .NET, PHP, JAVA/J2EE, C++, C#, J# including database architectures and data warehousing utilizing ORACLE, MySQL, SQL Server, MS Access & PostGRE SQL. The platform and technology utilized for any enterprise software development is chosen by our project management & execution team after in-depth considerations ensuring that we provide the client with minimum expenses and maximum software feasibility and performance.
MySql/Oracle/Sql Server/PostGRE SQL
Additional Info

We have extensive experience building enterprise software solutions for specialized workplaces. Since 1999 we have delivered numerious solutions in a variety of sectors, including government, public sector, private sector, media houses, central universities etc.
We pride ourselves in being a trusted and reliable technology partner to a very large spectrum of organisations. Testimony to this is the high percentage of repeat customers we have. 75% of our business is from repeat customers.

When a business-critical incident occurs or your team needs effective support they can count on, we are there to extend our support through phone / email / remote support for business-critical issues.
Our Skills
.NET/Php
Jquery
HTML 5
CSS 3
Wordpress